The Top 3 Tonneau Covers for Your Truck
Thursday, July 21, 2022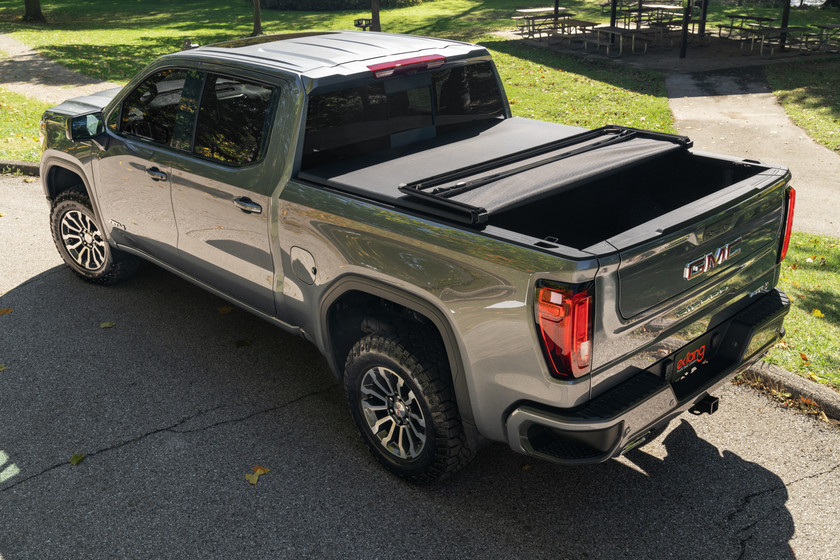 With summer here you probably have more cargo than ever in your truck bed. A Tonneau Cover is the perfect add-on to protect your gear from thieves and the elements. We offer a huge range of Tonneau Covers with a variety of designs including Folding, Roll-up, Retractable, and more!
With so many options, it can be a bit overwhelming to choose - we made it easy by picking out our top 3 selling Tonneau Covers: the BAKFlip MX4, Extang Trifecta 2.0, and the Extang Solid Fold 2.0.
BAKFlip MX4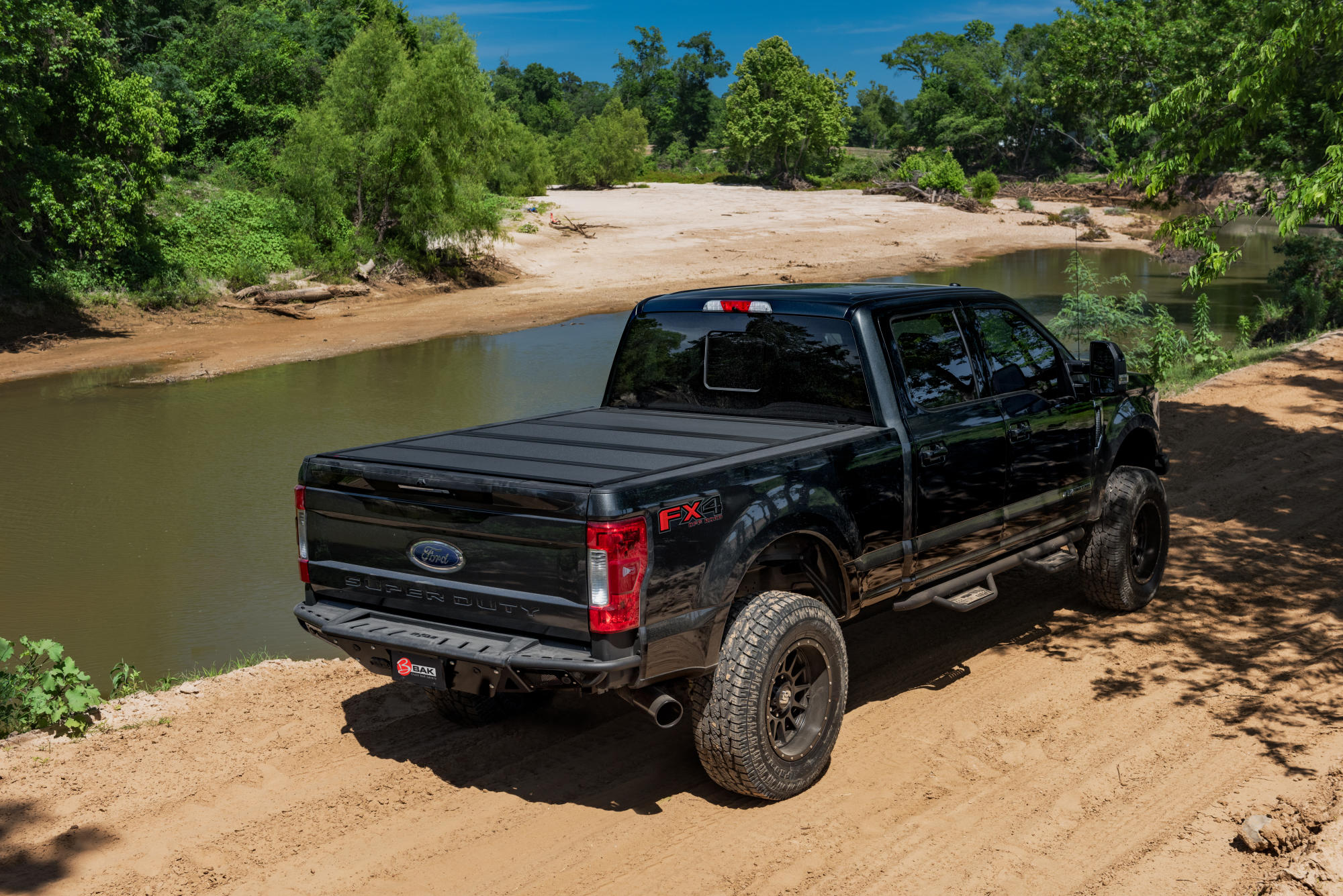 This heavy-duty, all-season truck bed cover is designed to perform in extreme conditions. MX4's resilient infrastructure is for everyday use, featuring upgrades to the prop rod clips, rails, elevator bolts, and the A-panel and B-side bumpers that provide enhanced functionality and a more complete matte-finish look and feel. The MX4's solid and robust design is flush mount and backed by an extended 5-year warranty.
Premium matte finish
Durable aluminum panels
Rated up to 400 lbs. of evenly distributed weight
5-year warranty
Read More about the BAKFlip MX4
Extang Trifecta 2.0
The Trifecta 2.0 is a soft Tri-Fold cover with a sleek design that creates a smoother, more contoured, low-profile appearance. The tarp is constructed of heavy-duty, leather-grained fabric with an integrated corner tuck system that has improved tarp tension and keeps your truck looking great.
Heavy-duty leather grain fabric provides clean lines and a low-profile appearance
Extang's clamping system attaches to your truck in seconds for easy installation
Our Extang Engineered cab clamps attach directly to your bed flanges without damage/alteration to your bed caps
EZ-Lock Clamps require minimal effort to operate and self-lock in position when attached to the bed flange for added security
Read More about the Extang Trifecta 2.0
Extang Solid Fold 2.0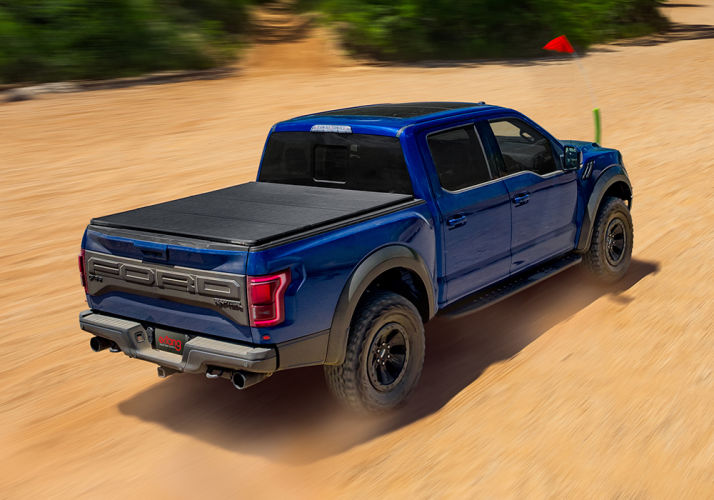 The Solid Fold 2.0's EnduraShield panels feature an automotive-grade polymer that resists dents, scratches, and UV induced fading better than aluminum or fiberglass panels. Extang's professionally engineered aluminum frame and hinges are powder coated to match your truck's bed caps for an integrated cohesive appearance and incredible protection from wear.
Our exclusive, lightweight, 1-inch thick EnduraShield panels provide strength & durability with a weight rating of 600 lbs evenly distributed
Matte Black Textured Finish with powder coated aluminum frames & hinges for extra wear resistance
Our exclusive hard polymer rubber corners hinge caps and snap-on seals help resist harsh weather
Our cab clamps attach directly to your bed flanges without damage/alteration to your bed caps
Re-engineered patented EZ-Lock Clamp requires minimal effort to operate and self-locks in position